Croydon Gasholder no. 5 was constructed in 1921 by Ashmore Benson & Co Ltd., to a design by the brothers George and Frank Livesey. It was built on the Croydon Gasworks site at Waddon Marsh, which was established in 1904 on the existing site previously known as Waddon Gasworks.
Waddon Gasworks dated back to 1866 and were originally located on a site to the west of the railway line, which now carries the London Tram service. By 1896, the gasworks had expanded to its current location on the other side of the railway line and Gas Holder no. 5 was built in 1921. The western site had gone by the 1980's and is now home to retail parks, including a large Sainsbury's.
If you have spent any time giving gas holder frames more than a passing glance, you may have noticed that this frame was quite different to most others, as it had no horizontal girders joining the vertical 'standards', save for those at the very top of the structure. Instead, each of the 28 verticals was joined to the next with cross braces, strips of metal forming a series of 7 'X' shapes from bottom to top. This design was named 'Type 42' in Malcolm T Tucker's report for English Heritage 'London Gasholders Survey' of 2000.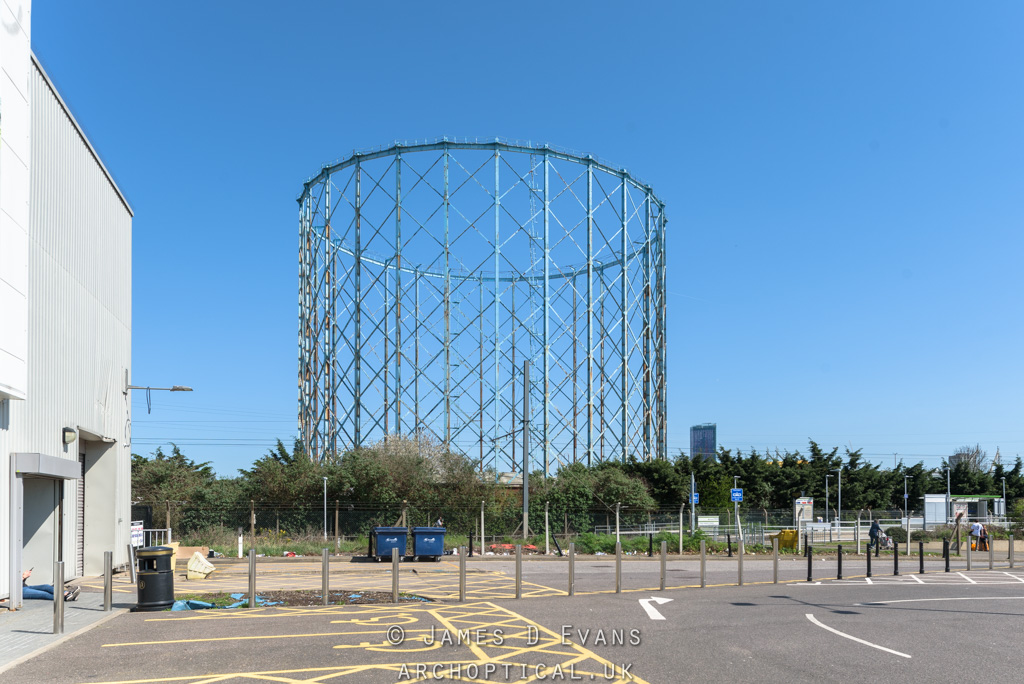 Gasholder no. 5 stood for 100 years, before it was demolished in 2021/2022.